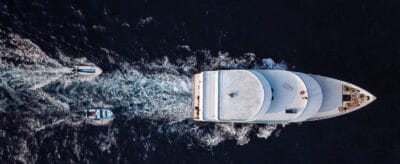 Cayman – the world's leading financial jurisdiction
Being a tax-neutral jurisdiction, Cayman attracts top international banks, offshore hedge funds, private funds, captive insurance companies, and virtual asset service providers, while also serving as home for portfolios of small and medium sized companies and individuals.
Being a tax-neutral jurisdiction, with no personal, corporate or property taxes, Cayman attracts top international banks, offshore hedge funds, private funds, captive insurance companies, and virtual asset service providers. These providers make Cayman their jurisdiction of choice as it declines to add additional layers of taxes on top of the entity's home tax requirements.
The Cayman Islands has a robust regulatory environment that has led to extensive frameworks for collaboration with local advisory firms and governments around the world.
These factors, combined with a stable economic and political climate, has made Cayman one of the world's top financial centres and, as a result, is home to a wealth of expertise from law and accounting firms, banks and fund administrators that remain committed to keeping Cayman at the forefront.
Cayman by the numbers
#1 domicile for hedge funds
#1 domicile in healthcare captives
Home to 100+ licensed banks from over 30 countries, including the majority of the top 50 globally
Over 20,000 entities licensed in Cayman, as of Dec. 2021
12,000+ Mutual Funds
14,000+ Private Funds
700+ Insurance organizations
Commitment to safe investments and industry advancements
As a jurisdiction, Cayman prides itself on staying on top of the evolving market. It has a framework for virtual assets, ESG (environmental, social governance) oriented funds, and regularly implements international standards and recommendations. For example, Cayman was ranked as "Not Harmful" in 2019 by the OECD, which is the highest ranking for tax measures. In addition, Cayman implemented the recent Financial Action Task Force's (FATF) 40 recommendations on the "Prevention of Money Laundering and the Countering of Terrorist Financing."
Robust regulatory framework
Cayman is committed to cooperation and information exchange and, as such, is regulated by the Cayman Islands Monetary Authority (CIMA) and several regulatory acts. CIMA alone has over 58 bilateral agreements and 8 multilateral agreements with regulatory agencies across the world, including the United States, Canada, United Kingdom and various areas of the Caribbean, Asia, Europe, and the Middle East.
Agreements include the following key international organizations:
Securities and Exchange Commission (SEC)
Commodity Futures Trading Commission (CFTC)
the UK Financial Services Authority (FSA)
International Organization of Securities Commissions (IOSCO).
Agreements include the following key local organizations:
Cayman Islands Society of Professional Accountants
Health Insurance Commission
Financial Reporting Authority
RCIPS, DPP, Anti-Corruption Comm, Customs, DCI, Gen Registry
National Pensions Office
Cayman Islands Stock Exchange Financial Services Council
Company, insurance and fund services
With so many opportunities in Cayman, there comes the need for third-party expertise to manage them. This is where Cayman Management, the islands longest-standing, full services company management firm can take care of all the set and routine company matters without the need for constant supervision or review.
The service areas Cayman Management offers:
Provision of registered office to satisfy physical presence requirements
Provision of local directors and officers for companies and funds
Fund structuring through to registration, launch,
Administrative, accounting and consulting support
Annual reporting and record keeping, corporate registers
Aircraft, Shipping & Yacht Services registration and ownership structure creation to renewals and amendments to certificates.
Captive insurance products from Professional liability, auto, workers compensation, medical malpractice, stop loss, long-term annuities