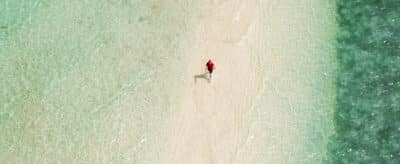 Why Register Offshore Investment Funds in the Cayman Islands
Investors have a world of choice when it comes to registering investment funds offshore from their home country. The Cayman Islands, the British Virgin Islands, Bermuda, Jersey, Guernsey, Ireland, and Luxembourg are all considered popular jurisdictions for fund registration.
The Caribbean market in particular has been sought after for the confidentiality it offers investors. Now that the market desires an added layer of transparency among investors, accountability and corporate governance, the Caribbean-located Cayman Islands has become a distinguished jurisdiction for the domicile of offshore investment funds thanks to its tax neutral status, robust regulatory framework, and strong financial services sector.
Below are four key reasons why the Cayman Islands continues to be a jurisdiction of choice when registering offshore investments funds.
Robust Investment Funds Regulations and Effective Supervision

Over the last 25 years, the public and private sectors in the Cayman Islands have worked together to build a robust and constructive regulatory regime for investment funds.

Investment funds registered in the Cayman Islands are generally regulated by the Cayman Islands Monetary Authority (CIMA) under either the Mutual Funds Act (as revised) or the Private Funds Act. CIMA is an established regulator in the international market and is engaged with overseas regulators in order to assist with cross-border supervision. CIMA's cooperation in an international market helps to promote the integrity, stability, and efficiency of the financial industry.

The robust regulations and effective supervision have led to a growing fund market in Cayman. At the end of 2022, there were 12,995 mutual funds and 15,854 private funds registered in the Cayman Islands. This includes annual growth of 2% and 8% compared to 2021, respectively. Registered private funds alone have grown 25% since the introduction of the Private Funds Act in 2020.

In addition, Cayman Islands fund oversight is managed via annual filings that are audited by an independent third party with local auditor sign off, and funds require anti-money laundering officer oversight.

Tax Neutrality

It is widely documented that there is no income, corporate, capital gains, withholding or similar taxes imposed on corporations in the Cayman Islands. Investment fund vehicles registered in the Cayman Islands are tax exempt; however, investors and managers must still consider the impact of taxation outside of Cayman on any profits returned from Cayman to the investor's home jurisdiction(s).

Tax evasion is combatted through legislation, regulation, and automatic exchange of tax information that stands up to the highest international standards for transparency and cross-border cooperation.

Financial and Professional Services Sector

The Cayman Islands' financial and professional services sectors have a long-established history which makes it well placed to support the variety of offshore structures which are used as investment vehicles in the current international market.

Most of the world's top professional law, accountancy and corporate services firms have offices in the Cayman Islands. These firms also have a presence internationally in Asia, Europe and North America where investment funds are predominantly being run from. This positions the firms to have expertise with institutional investors from around the world.

Geographical Location

Cayman's proximity to North America, particularly the US, makes it the jurisdiction of choice for many US fund sponsors launching investment funds for US tax-exempt investors and non-US investors.
Why Cayman Management?
If you are looking to register an offshore investment fund in the Cayman Islands, Cayman Management can assist with the entire process – from company formation and licensing, acting as registered office, corporate administrative and governance support services, regulatory compliance, and the provision of qualified and experienced independent directors and AML officers.
Our team leverages the knowledge and experience gained from being one of Cayman's oldest company management firms and providing a boutique service that ensures our clients are expertly managed and kept compliant in an ever-changing regulatory environment.
Learn More
Don't take our word for it. You can learn more about the landscape in Cayman and Investment Funds via the resources below.